Food & Pantry Essentials Checklist
Learn how to shop and what to stock in your refrigerator and pantry for better health!
This list is complied of the staples I keep on hand and recommend to my clients to help keep my meal prep, sugar cravings, and weight in check.
You'll Learn About:
Healthier substitutes: The Essential Food & Pantry Checklist provides options for plant protein, healthier sweeteners, beverage & dairy substitutes.
How to become a smart and savvy shopper, no longer confused about misleading labels & about what to buy.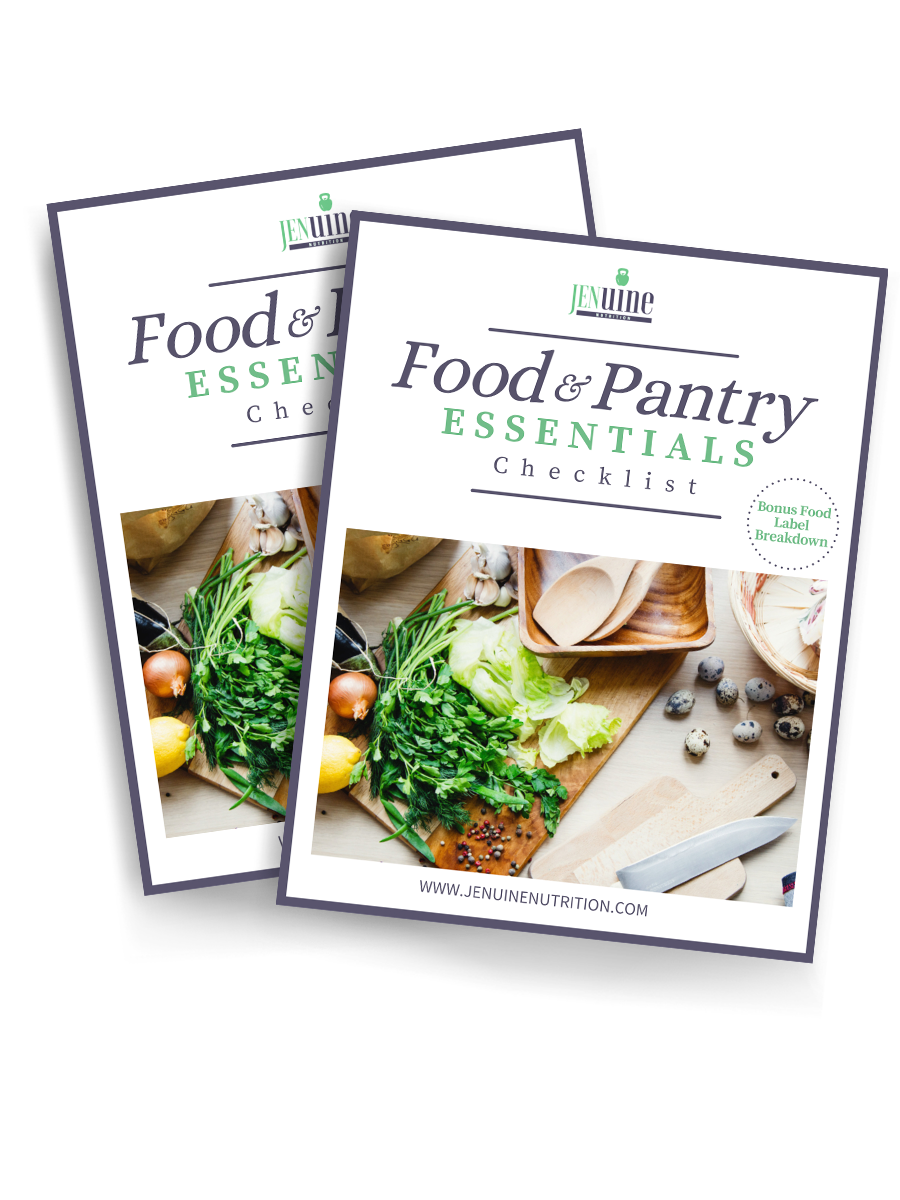 The Pantry Checklist is a Sneak peak into the
90-Day Holistic Nutrition Food Guide

The 90-Day Holistic Nutrition Food Guide is my signature framework I use to coach my clients to successfully change their relationship with food, naturally reduce stress & anxiety and balance their hormones for long lasting weight loss.
Learn life enhancing information about your food that will transform the way you eat, look, and feel!
In 90 Days You Will:
Develop a healthier relationship with food. No more food shaming or guilt.
Learn what, when and how to eat for your body and lifestyle for long-term weight loss.
Become a Mindful Eater to identify any food sensitives and nutrient deficiencies.
Eliminate cravings
Manage stress & emotional eating